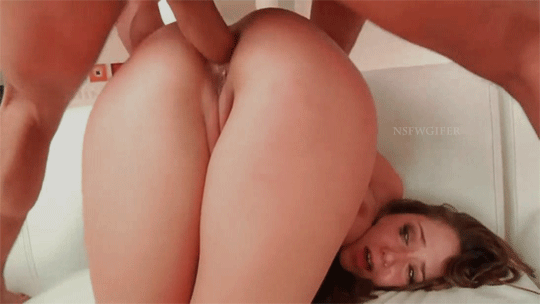 I had my daughter when I was a young 18 year old girl. This all came about because l was keen to try sex when I reached 18 years of age, so I paired up with a bit of a grumpy lad who I fancied at the time. Unfortunately he popped my cherry, filled me up with cream and 2 weeks later I had a bun in the oven. Grumpy disappeared off the face of the Earth so I was left to bring up baby June on my own.
June was a lovely child, she was quite clever and very friendly. She did okay in her exams, passed half of them and then it was time to find a job. She was having no luck so I approached my boss in the supermarket and she got a job on the tills. Meanwhile I met Oscar a nice chap a few years ago and we got married. So our family rose up to 3 members!
There was a good friendly bunch of workers at the supermarket. A real mix of personalities. There was two 60 year old men, three 21 year old lads, a deaf man, a man with learning difficulties, a lad with Turrets Syndrome (swearing illness) and an elderly black guy with no illness.
June had joined the company at the start of October and then within a few months it was time for the Christmas Party. A restaurant was booked for mid afternoon and then a drinking crawl was planned.
June at 18 was slim and beautiful. She had excellent taste in fashion but often showed a bit too much flesh. So it was that she wore a black low cut top and short tight ass mini skirt. Her long legs looked amazing in the outfit.
So we went out to "Munchies" restaurant and then to the "Warrior" Pub. I kept my alcohol intake down so I could keep an eye on June. We then went to the "Red Lion", the "White Horse" and then the "Brown Star" pubs. June was getting a lot of attention and plenty of drinks. Firstly the two 60 year old men spent time chatting and admiring her curves and build. They sat next to her in "Munchies" and had a go at getting into June's knickers. I just could not believe men that age would push their luck trying to bed an 18 year old.
In the Red Lion the three 21 year old boys took over chatting up June. They were more on the same wavelength and the same generation so had a more friendly conversation. They were interrupted regularly by the lad with learning issues who could not take his eyes off June. Obviously he had no issues identifying a suitable mate. He was nice but a bit dim.
After the Brown Star, Wilson invited us back to his house for a few more beers. We all piled in and a group of girls on their Christmas do tagged along also. The lad with Turrets Syndrome was quite shy but after a few drinks he had the Dutch courage to flirt with me. I called him "Cunty," as he could not stop being rude. In the middle of conversations he would add "Grand Tetons" while looking at my chest, then "Gorgeous Ass" and "Tight Pussy" were all phrases he often said in between chatting. He was in my book being a cunt. Regardless of the fact he was diagnosed with Turrets Syndrome.
It was then that I noticed I could not see June anywhere. While I had been chatting with "Cunty", June had gone missing. It was 1am now and I was feeling a bit drunk after "Cunty" had been making my very strong Vodka and Cokes for the last hour.
I walked upstairs and opened each bedroom door quietly. In the first room there were the two 60 year olds on the bed facing each other, grinning. Between them was a 20 year old girl on all fours. She had a massive set of naked boobs swinging back and forth. She was not a istanbul escort thin girl. Her big bum cheeks got flatten as the guy behind her rammed his cock in her. She was from the other group having their Christmas party. The guy in front of her smiled at me with his grey haired chest on show. Both his hands held the girls head still while he pushed his penis in and out of her mouth.
I backed up out of that room and quietly shut the door. I opened the next door and there was Roger. In the nude, laying like a star on the bed. Three women from the other party fully dressed all had a hand and a tongue on his very long dick. "Well I guess that huge cock would be a good thing to make up for having hearing loss." I thought to myself, as Mount Vesuvius erupted blowing white lava all over the three women's faces and hands with wedding rings on. Well not Mount Vesuvius it was Roger's cock that erupted and the white lava was actually white spunk. Again I backed up out of the room and shut the door.
The third door opened quietly and there was my daughter June on the bed with Wilson. Both were kissing and fondling each other and both were nude.
Just then, a half out of her head June, opened her legs wide and Wilson's very large black penis became visible after he lifted himself up with his arms. As his big rod was lowered towards June's pussy, my reaction as a parent was to stop June getting her fanny pummelled by such a big black cock.
"Stop stop" I said as I rushed over to them.
"Please Wilson don't take my daughter. You can have me instead. I am much more experienced and will make it the best sex you have ever had!" I was trying to win him over.
What saved the situation was that June now started to snore as she zoned out due to all the alcohol in her body. Wilson rolled June over to the other side of the double bed. Then grabbed my wrist and dragged me onto the bed under him. I lay still as my clothes were unbuttoned and removed. I didn't join in or help as my bare tits came into view and my pussy was exposed next. I didn't stop Wilson but did nothing to help.
"Hey girl! You said you would make this nice sex and you would join in."
"Yeah well." I said but then Wilson's semi hard penis slid into my mouth. As he lowered his ass over my belly button his knees pushed my tits together and they encircled his fat shaft as he pushed his knob's helmet in and out of my mouth.
His cock was amazing. It grew harder and bigger, I was focused on it so did not immediately feel a hand explore my pussy. Fingers slid into me opening up my flaps. A thumb worked my clit while an index finger ploughed up and down my love chute. Before I realised what was happening I had a massive orgasm. Then the big cock in my mouth pushed against the back of my throat, it spasmed milking the black penis. As my orgasm passed I zoned into a warm afterglow. Soon I was zapped out of the peaceful relaxed state, as the biggest and rock hard cock pushed its way into my pussy. I gritted my teeth and thought about me saving June from this painful experience. Tears welled up in my eyes due to discomfort but Wilson kept pushing into me. The headboard of the bed we were in, started banging the wall behind it.
Eventually a pair a black bollocks hit my vulva as the full length of Wilson's rod was up my chute. He held his rod deep in me to get my pussy ready to be pummelled to hell and back. avcılar escort He used his penis muscles to press and push against my tunnel walls. I had never felt anything like that before. It kicked off the second orgasm as his mammoth tool began its task of sliding in and out of my love tube. I came a second time my back arching upwards allowing his cock to push even further inside me. As the pleasure coursed through me I felt something give way and Wilson's knob travelled even further inside me. He pushed so hard his balls were pushing my lower flaps apart as they started to enter my passage. Then I felt hot spurts of liquid deep inside me. Was he in my Womb, or is it Uterus or Cervix I don't know about these things but I do know for the first time after getting spunked no sperm dribbled out of my slot.
Wilson's cock stayed hard and he fired his sperm deep inside me three more times that night. Whenever he made moves towards sleeping June I waved my finger at him, and whispered "No you don't!". He then mounted me instead. I opened my legs wide as he enjoyed pushing right through my pussy. I had so many orgasms I lost count. The final time I was filled with sperm my legs were held above my head for five minutes.
"What are you doing Wilson?" I said as he pinned me down. "I am 40 years old in a few months and the menopause has started you can't get me pregnant."
"We will see about that." Wilson replied. Eventually June and me got up and dressed a got a taxi home and sneaked in the house at 7.30am and did not disturb Oscar so we could tell him we got home at around 2am; a white lie to keep him happy with me.
June was back in work two days later, strangely I found I had no sperm came out of my cunt. I'd been totally filled by Wilson, so where has it all gone. Apparently a woman's body can absorb male sperm and draw protein out of it. What I didn't know is that sperm inside a women can live for over a week as long as its stays warm. I got stomach cramps a few days later. With hindsight that was an egg moving into my womb to be fertilised by Wilson's sperm which was still sat in my sex parts.
When June came home from work she looked very rough. Her hair was everywhere her clothes creased and she walked with bow legs like she had been sat on a horse all day.
She was off work for a few days with stomach cramps before she felt able to go back to work.
Life moved on as normal. I occasionally had rude dreams about the things I saw in Wilson's bedrooms. Both June and I were unwell in the mornings for few weeks which we put down as a virus.
It was late in February when I noticed June getting a bit of a belly and her boobs were enlarging. Then I noticed my bra cup size was too small also my breasts where expanding. It was the end of March when we both worked out that June and I were both 3 months pregnant.
"Oh shit!" We said together simultaneously. "Who did you Mum?" said June. "My husband of course!" I said angrily. "Who knocked you up madam?" I shouted at June.
She ran upstairs to her room. I eventually went up and she gave me the low down on what happened.
When Wilson was giving me multiple orgasms with his big cock. June woke up and watched the pleasure on my face. Every time she thought I was asleep she poked Wilson to make love to her. Every time he tried I intercepted him. That was why I got shagged all night.
When June went to work two days after the work şirinevler escort party, Wilson took June into the supermarket empty warehouse and shagged her senseless. That was why June was so dishevelled when she came home and why she was off work sick for several days. Wilson had fertilised my girl.
June started crying. "Mum I understand now why you put yourself forward to Wilson to protect me. It was so painful for ages to have his cock in me. It was worse than toothache. But he kept going he pushed in and out gently and I orgasmed continuously as he fired his cum inside me. I had intended to get those next day contraceptives but I couldn't walk for days due to the hammering my pelvis had.
Oscar was happy we were pregnant but he was not pleased June was up the duff. Who had knocked her up he asked repeatedly. She had to answer she didn't know which made her sound like a slag.
Time passed again. Then in September our shift times were changed. June and I with our large pregnant bellies walked in store and there was Wilson smiling at both of us.
"You look so nice you two!" He put his arms around us both and took a selfie. "You must be due anytime now." Wilson said.
"Yeah" I replied. "I'm past my due date. June is due a few days from now".
Both me and June were gagging for sex. When pregnant girls become horny. Wilson knew this and suggested we three go for a cup of tea.
The canteen was empty. June waddled off to fill the kettle and get cups organised. Meanwhile Wilson dropped his trousers zip and pulled his cock out. I could not help myself as I kneeled on the floor and sucked him. His cock swelled up and became fully erect. I heard a tray placed on the table and then another tongue licked Wilson's knob. I opened my eyes and saw June working her mouth all over Wilson's cock just like me.
" So you are a few days late?" Wilson said to me as he put his hands under my arms to lift me up. June stayed sucking that cock. He passed me a cup of tea off the tray June had carried in. After a few swigs he took the tea off me and put it back on the tray. He bent me forward over the next table and lifted up my skirt.
"Oh yes!" I said as I had wanted his cock so much for so long.
He pushed the crotch of my knickers to the side and pushed his rod in. It felt amazing for a few seconds then my water broke. He bent June over the desk next to me and with no waiting his rod filled up her hole. Again 3 swift deep presses and then a pop. Water flowed out between both our legs.
"I had better call an ambulance." Said Wilson.
June and me were in beds side by side in the Maternity Ward. Oscar had been in but soon left very angry. Wilson was now sat between us holding both babies. One in each arm. Both babies were boys and black. Wilson was definitely the father of both. The nursing staff looked at him, then the two of us.
"You made a mother and her daughter both pregnant?" Asked the night nurse.
"Yes" said Wilson "Its my specialty to get mothers and daughters pregnant. I just love doing it."
"So these babies are half brothers?" Asked the same nurse.
"Well no!" Said Wilson. "The baby June gave birth to, is the brother of the baby which her Mum delivered. But her Mum's baby is an Uncle and a brother to June's baby. I call him a "Bruncle" because he is both. A brother and his uncle at the same time.
Wilson grinned happy that all the staff on the ward knew he had fertilised a gorgeous 18 year old girl and her Mum.
"When we leave here," said Wilson "We will be trying for a sister and an "Aunter." That is a baby who is both an Aunt and a sister!"
We both moved in with Wilson and 3 months later we both had the start of swollen wombs. We were both pregnant again!
The End.